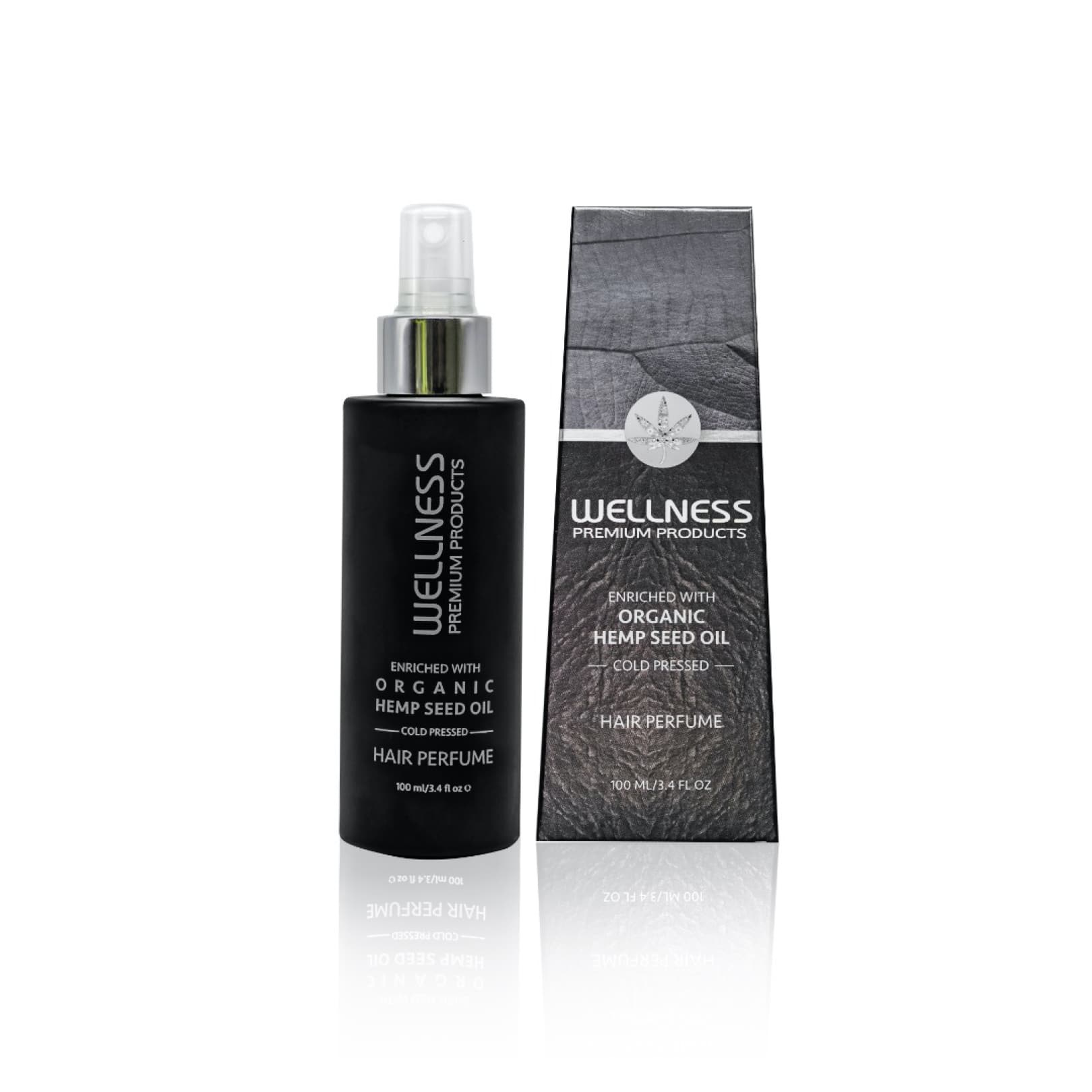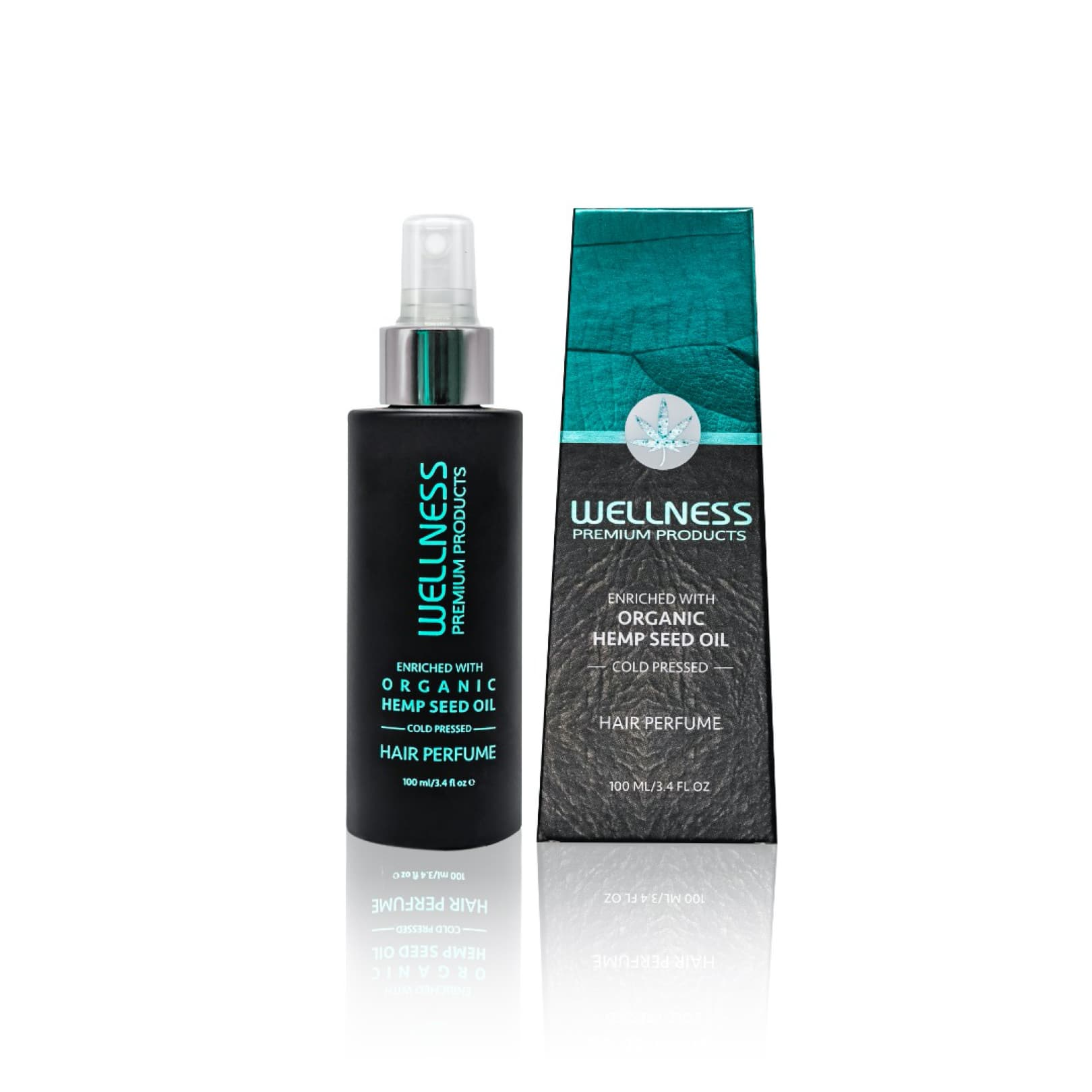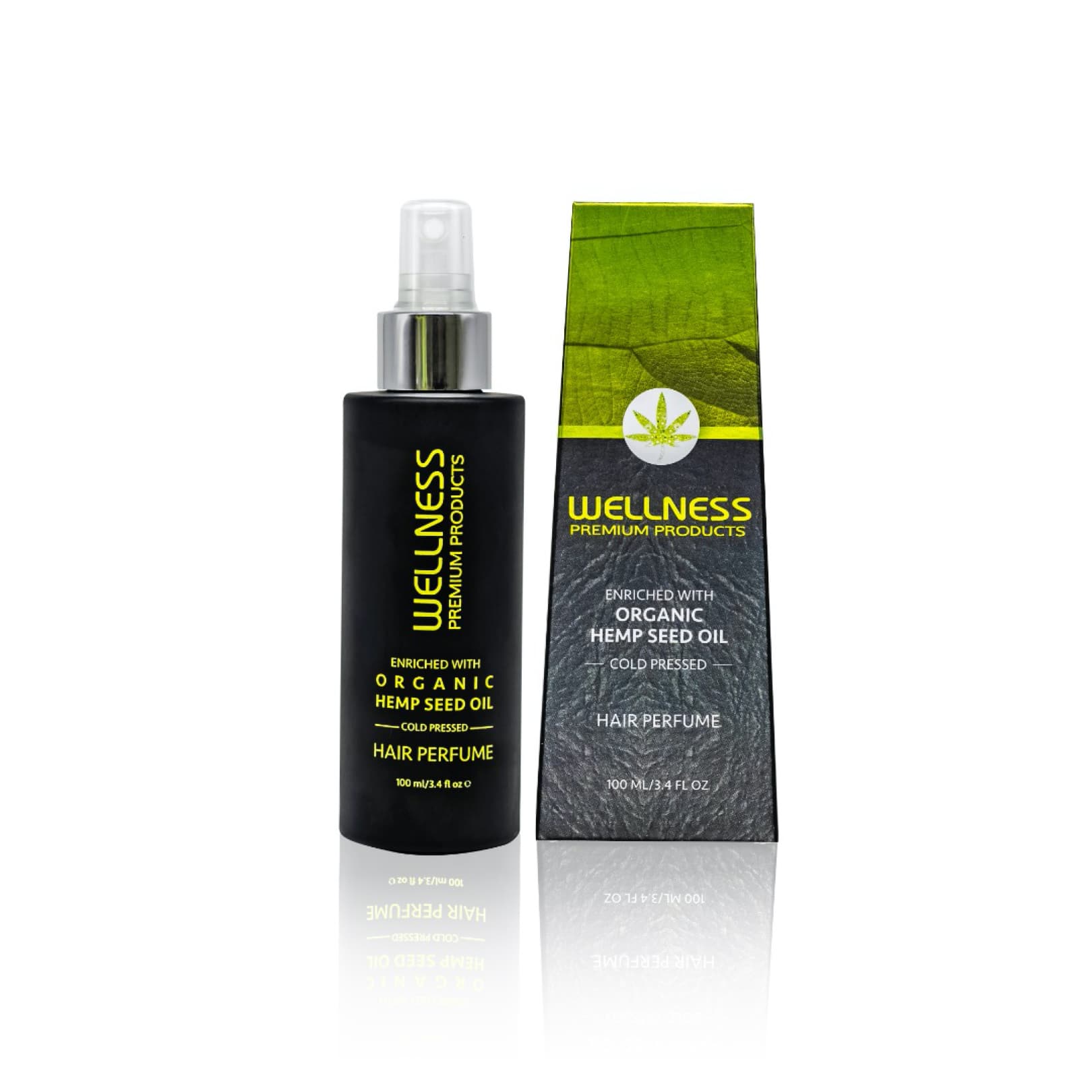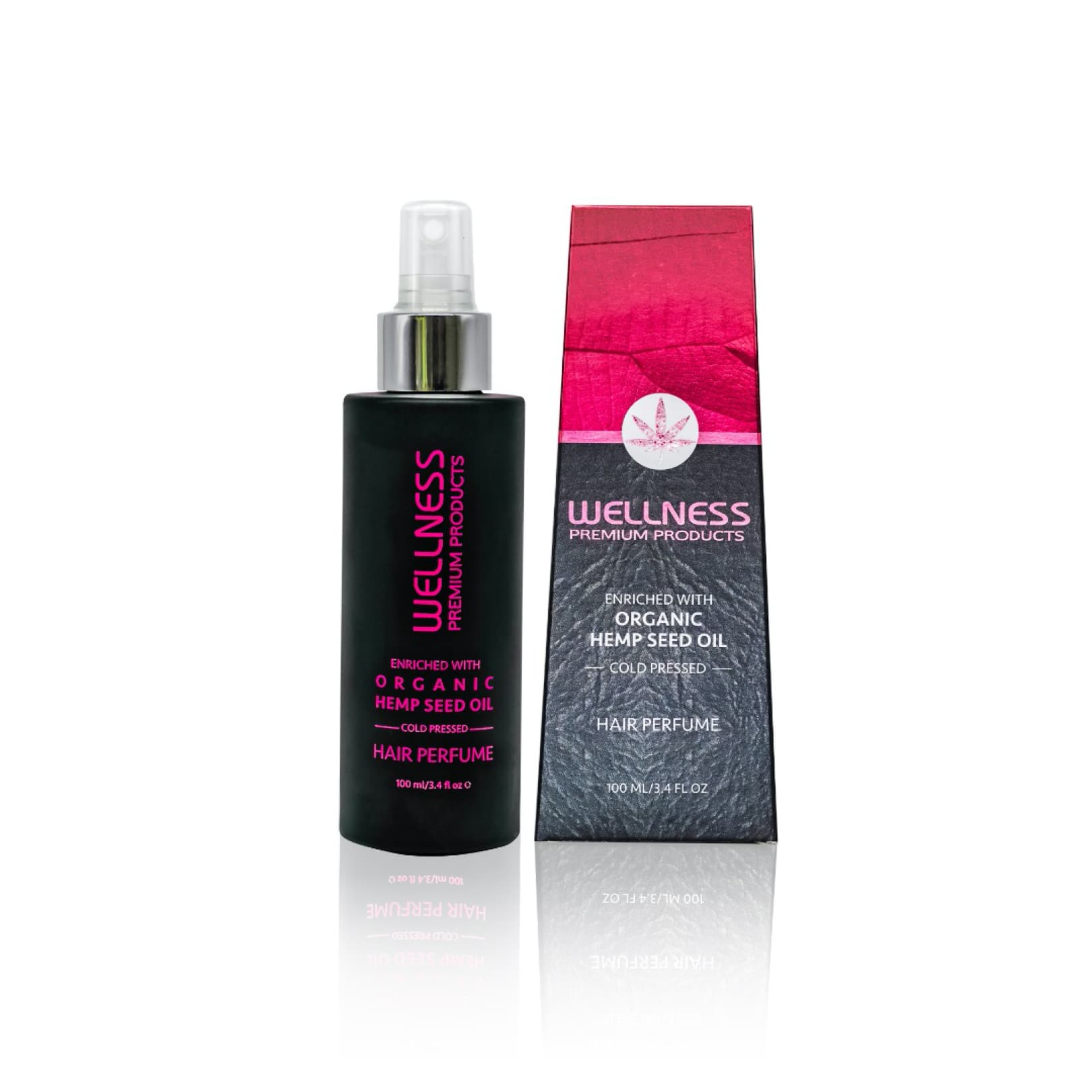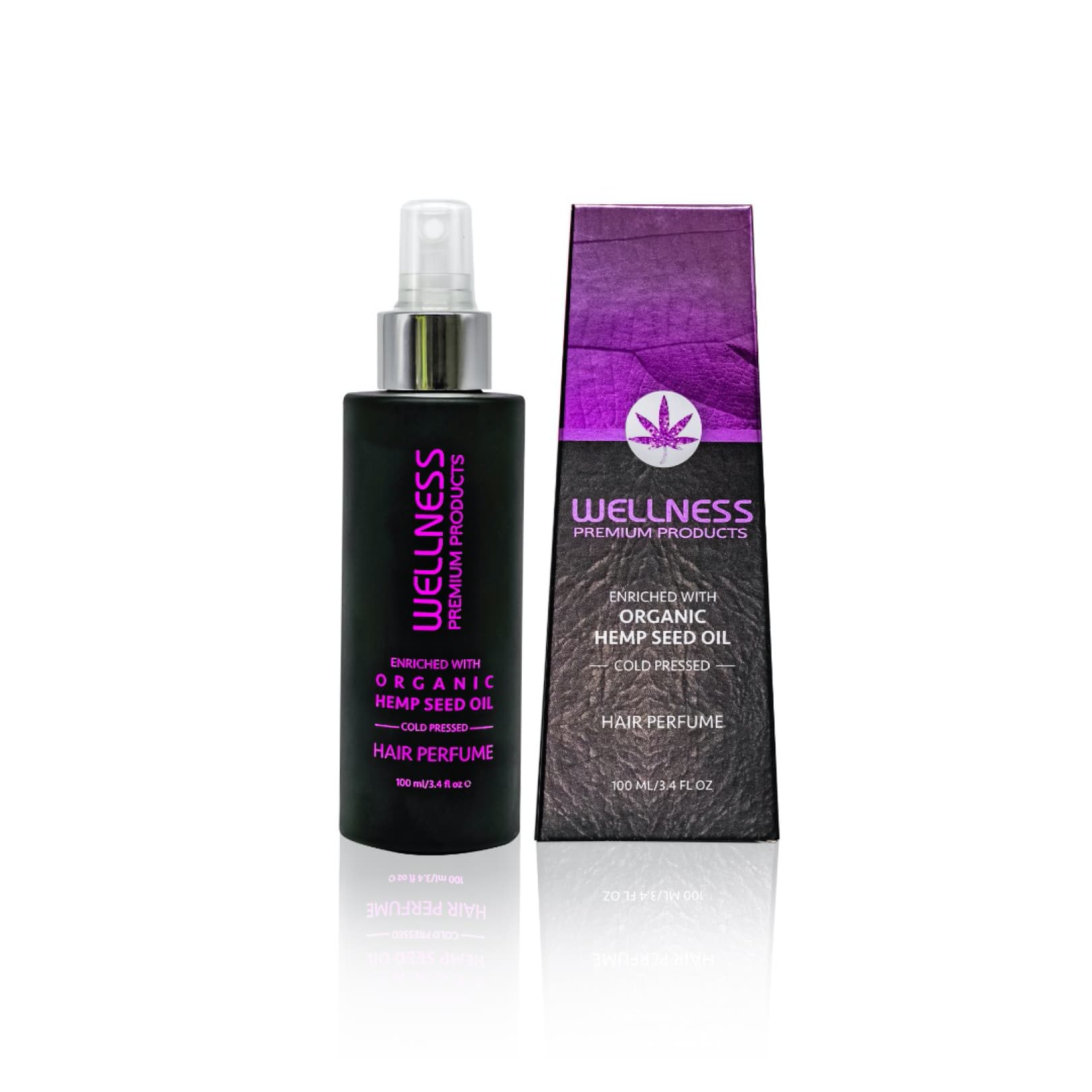 Hair Perfume
Wellness Premium Products Hair Perfumes are delicate mists infused with hydrating organic cold-pressed hemp seed oil and strand-boosting botanical ingredients that enhance hair health, shine, and smell divine! 
Matte Black Glass Bottle | 100ml 
Fragrances last up to 24 hours
5 Alluring Scents
Violet: A midnight velvet dark and moody fragrance with light lavender notes.
Aqua: A flirtatious sparkling Pacific raspberry fragrance.
Ruby: A tender and intriguing vibrant fruity-floral fragrance.
Citrus: A fresh citrus evergreen fragrance with soft earthy modern notes.
Silver: A feminine and sensual fresh rain fragrance with hints of floral bouquet notes.